I have a new daily!!! My Caldina was rear ended about a month ago and was deemed a write off. So after I got my insurance payout was time to find a new daily. Was driving my sisters 120Y coupe round for a while in the mean time which was pretty cool but wanted something of my own. Was so keen to get another datsun as a daily and saw this C31 Laurel and wanted it straight away. I went down to Temuka last weekend to have a look and took some cash down just incase I wanted it then and there. Seemed all good so after a test drive and a once over I handed over the cash and preceded to get it home. Now it wasn't all smooth sailing I stopped in Ashburton breifly and upon starting the car back up all the dash lights stayed on was a bit puzzled by this but thought nothing of it(silly me) so it died just a few kms out of Ashburton luckily my step dad who took me down wasn't far behind and had AA membership. At first we thought it was fuel pump as it would turn over but no fuel was coming through the carb he towed me to mechanic in Ashburton and had to leave it there along with the key. Turns out the plug for the alternator had come out who knows when though and blew the voltage regulator. They had to put a second hand alternator in and got that recond. I had two volt regs in the garage so sent them down hoping one would work but no luck there so thought stuff it I want this home so got my brother to drive me down so I could bring her home. Brock sorted me a volt reg and all seems to be good! Except the fuel gauge has stopped going since it's been at the mechanic's.... Anyway's I wont bore you all any longer here are some pics!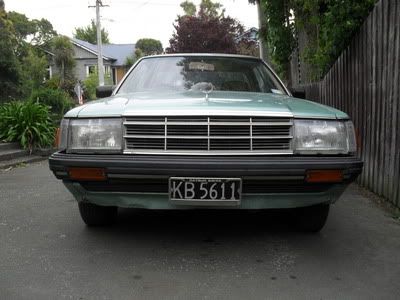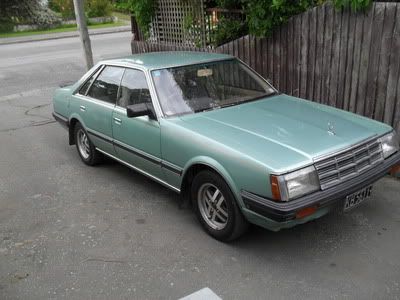 Full pimp spec bonnet ornament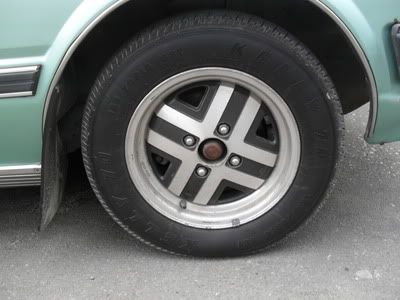 Factory 14x5.5'' mags yo!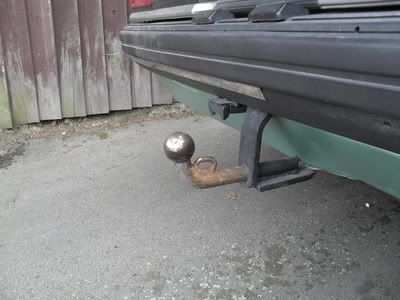 Pretty lol tow bar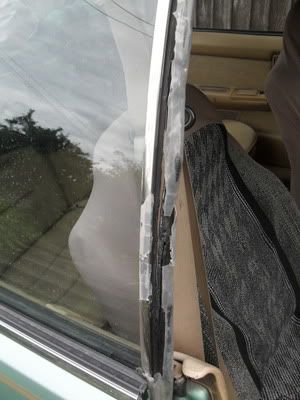 Window seals are pretty haggered will look into fixing them soon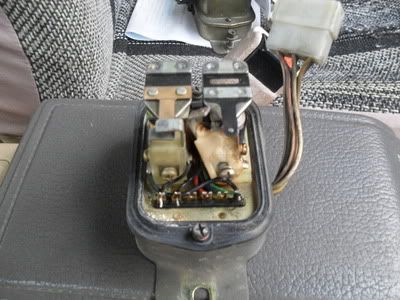 The blown voltage regulator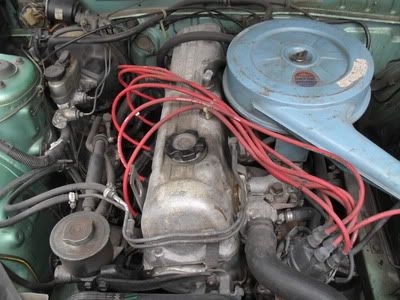 L24 power house
Is in dire need of decent sounds there's only so much coast fm a metal fan can take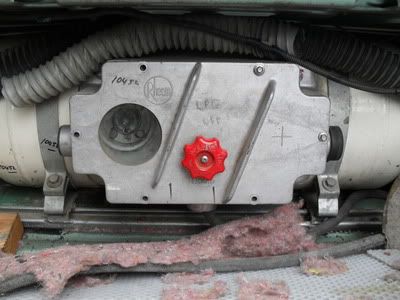 Was originally LPG but has been disconnected still has tank with what looks to be about 50L still in it will be removing that as all the extra weight won't be doing wonders for fuel economy
Plans at this stage are to just leave it as is until the 180 is done then maybe slam it with some nice wheels and maybe slap some twin SU's or something on there but who knows. Gonna be such a sweet car to cruise round in over summer!