Well for the third time i will post up my build thread......
I got this car almost a year ago, rescued it from a farm down south. Thanks again to Blair who made the mish down to get it.
Plans are:
Engine:
CA18DET from an S13
T25G Turbo
Mitsi VR4 450cc injectors
SR20DE throttlebody, with plenum ported to suit.
Plumback bov
Fuel system:
Intank aftermarket fuel pump with skyline fuel cradle
Braided send and return lines.
Driveline:
S13 5spd manual box
Exedy heavy duty cushion button clutch
4.3:1 R200 VLSD
Shortend S13 axles with S12 outer CVS
Brakes:
Fronts, 280mm Discs with Rx7 S4 Calipers.
Rears, R31 disc brake conversion
260C 7/8 brake M/C
Suspension:
Front, 910 height adjustable struts, adjustable camber plates.
Rear, KYB HX Holden rear shocks, cobra low rally spec springs compressed slightly.
Exterior:
Factory brown paint restored to former beauty
15x7.5 0p Konig B.Bombs.
195/55/15 Goodyear Eagle F1 tyres
15x6.5 SSR V1R Hiro spare wheel
Interior:
Factory tan seats
Round gauge SSS coupe dash
SSS center console with vinyl shifter cover.
Autotechnica sports wheel with Saas boss kit.
Everything listed either has been done or will be planned on doing.
Right now a few pics to get the ball rolling.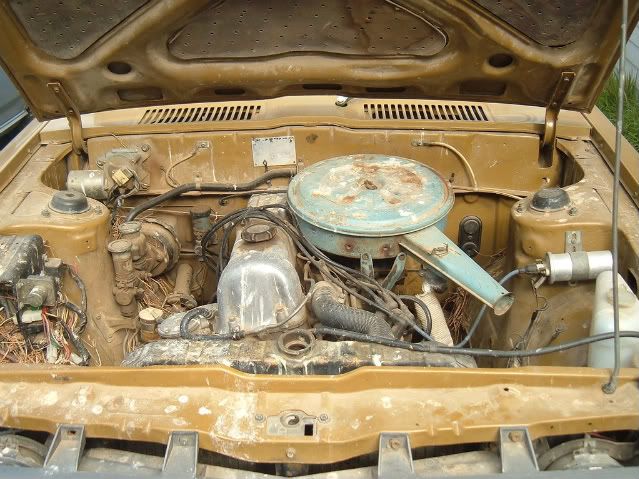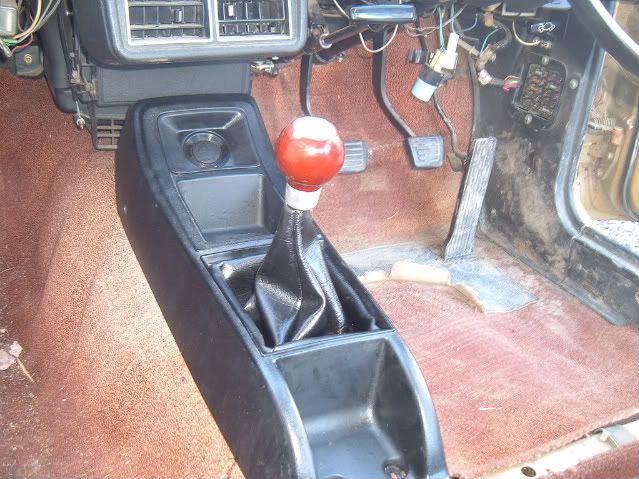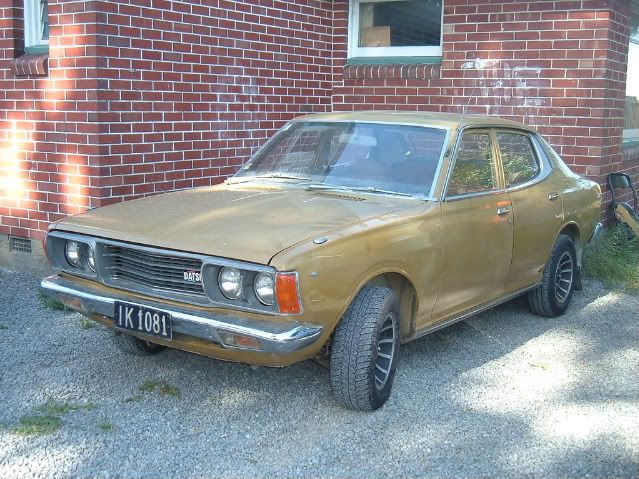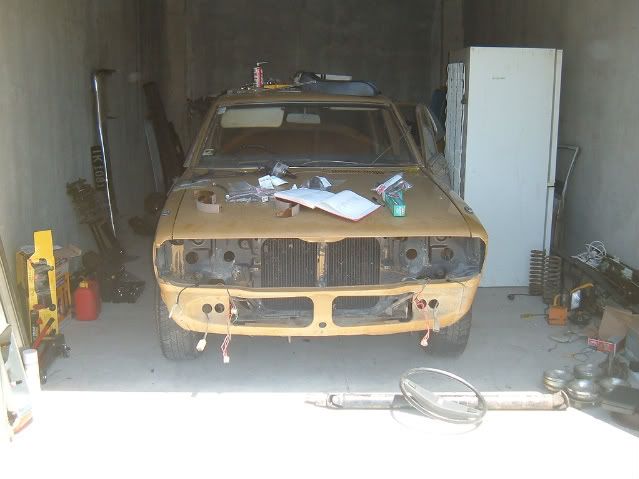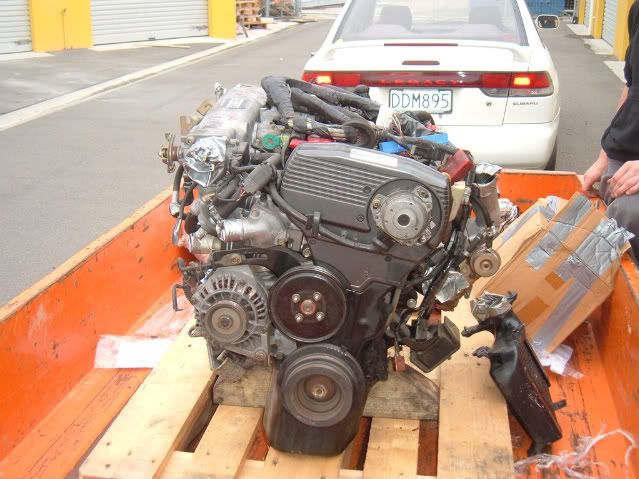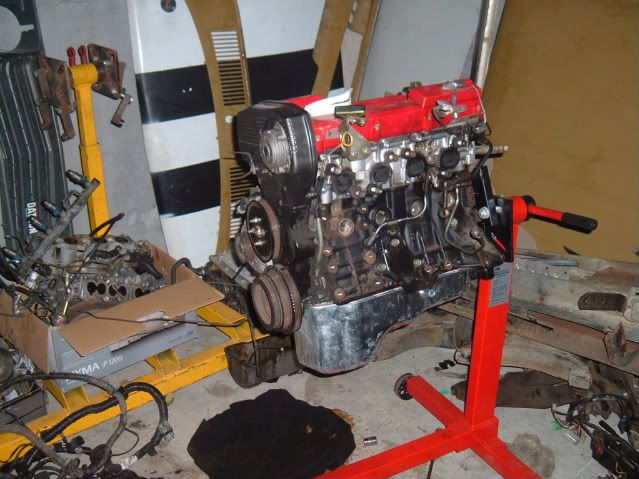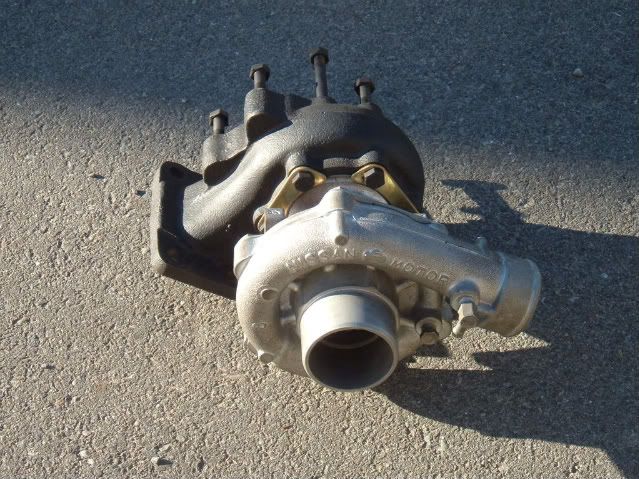 Pics are retarded sized but i have just spent over an hour trying to get it all up! and im hung over so time to do some work on the car and stop pissin round on the comp